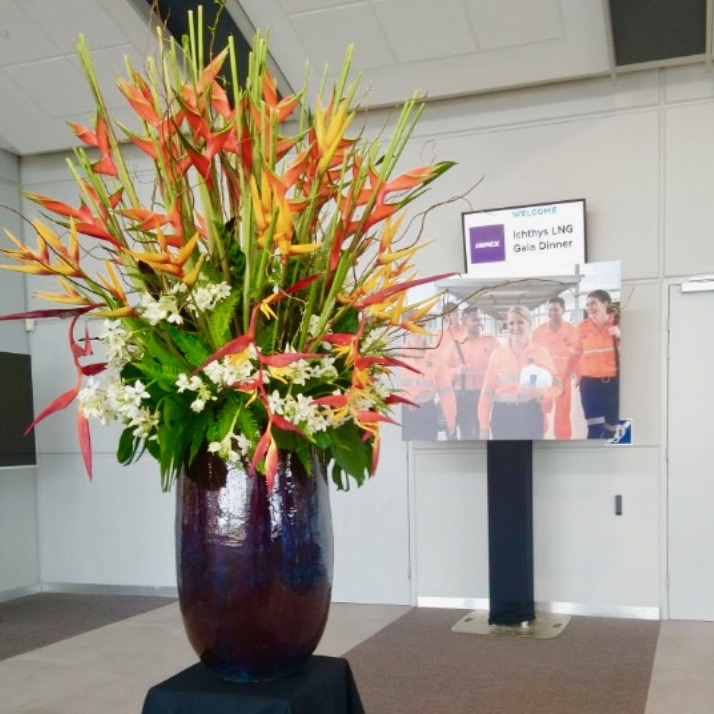 huge pot
The huge glazed pot is ideal for those Darwin dry season outdoor occasions where the sea breezes call for a sturdier construction than your average glass vase.
As florists we just love to work big and what could be more fabulous than a huge flower arrangement of these dimensions. The huge glazed pot is the perfect size for those big locally grown blooms such as sexy pinks, heliconias and gingers and has an interesting glazed finish that combines equally well with a more muted floral colour scheme.
The plinth can also be used by its self as a planter vase.